Press Release (LuSE) – 2019 Full Year Results
December 9th, 2019
In accordance with the requirements of the Securities and Exchange Act No. 41 of 2016, Zambeef Products PLC announces its results for the year ended 30 September 2019.
Key Financial Highlights
Revenue for the Group increased by 13% in ZMW but decreased by 9% in USD as a result of the depreciation of the ZMW while Gross Profit also increased by 13% in ZMW from ZMW959m to ZMW1082m (USD88m vs USD97m). The ZMW performance has been adversely impacted on by high input costs which could not be passed on to the consumer in full whilst dollar performance has further been impacted by the depreciation of the kwacha.
Management continued to focus on bringing down the overheads, however administration expenses increased by 9% in ZMW from ZMW841m to ZMW920m.
The Group achieved an operating profit of ZMW161m versus ZMW118m recorded in the previous financial year (USD13m vs USD12m) which represents a 36% increase in ZMW and an 8% increase in USD.
The profitability was mainly driven by cropping, increased volumes and margins in the stock feed division and Retail and Cold Chain Food Products which is line with our strategic imperative of consistent revenue growth through expansion of our retail network.
Finance costs increased by 18% in ZMW and decreased by 5% in USD because of higher utilisation of working capital, ZMW interest rates increasing and the depreciation of the Zambian Kwacha against the USD.
As a result, the Zambeef's Group income for the year increased from ZMW10m to ZMW18m (USD1m to USD1.5m).
Due to cash flow pressure arising from the steep increase in input costs, our net debt increased from ZMW685 million (USD56 million) to ZMW886 million (USD67 million).
Strategic Progress Summary
Zambeef's management remains committed to focusing on core divisions to generate cash flow that will be channelled towards de-risking the business. Our plans are underpinned by:
➢ Consistent revenue growth through expansion of our retail network, driving our CCFP and Stockfeed operations;
➢ Continued capital investment in the best performing areas of the business;
➢ Cash generation through improved margins, cost control, working capital management and prudent capital expenditure;
➢ Continued divestment of non-core assets; and
➢ Environmental and food safety improvement projects.
Zambeef's management will continue to focus resources on improving the performance across all of the Group's business divisions and ensure that the integrated business model operates at maximum effectiveness with all areas contributing fully to Group profitability.
Leadership Succession
Mr. Grogan the Chief Executive Officer will be succeeded by Mr Walter Roodt from 01 January 2020. Mr Roodt was appointed to the Zambeef Board on 6 February 2019.
Mr Michael Mundashi was appointed as an Independent Non-Executive Director effective 11 September 2019.
Ms Faith Mukutu was appointed the Chief Financial Officer as well as an Executive Director of the Board effective 11 September 2019.
Commenting on the results, Chairman Dr. Jacob Mwanza, said:
"As we had anticipated, 2019 proved a challenging year for the Group, driven by difficult economic and market conditions that impacted negatively on financial performance, particularly in the first half of the year. Despite these challenges, the Group still managed to generate a profit after tax of ZMW18.5 million (USD1.5 million) compared to ZMW10.5 million (USD1.1 million) achieved in the prior financial year. This achievement, in the face of such economic and market difficulties, illustrates the Group's fundamental strengths as a diversified and resilient business.
"The Board remains committed to achieving the strategic priorities that we set out in 2014, with a key focus on the core divisions that generate sustainable and strong cashflows, particularly through our Retail and Cold Chain Food Products and Stockfeed divisions. Another significant cornerstone of our strategy is our divestment of non-core assets, with realised proceeds used to reduce debt levels.
"The macro-economic climate is expected to remain challenging for Zambia in 2020, characterised by high national debt levels, a volatile Kwacha and continued electricity supply constraints, negatively affecting business activity across the economy which could impact the growth of the Zambian economy and have a significant knock-on effect on our customers' disposable incomes.
"In spite of these continued problems, the Group is committed to strengthening its earnings potential and unlocking value through reducing debt levels in the medium term, which will mitigate foreign exchange and interest rate risk exposures."
Copies of Zambeef's Annual Report and Accounts for the year ended 30 September 2019 and Notice of AGM will shortly be available on the Group's website. The Group's Annual General Meeting will be held on 30 December 2019 at Taj Pamodzi Hotel, Lusaka at 09:00 a.m. (Zambian time).
For further information, please contact:
Zambeef Products PLC
Francis Grogan, Chief Executive Officer
Tel: +260 (211) 369003
Pangaea Securities Limited
Wendy Tembo, Manager Brokerage Services
Tidale Mwale, Manager Brokerage Services
Tel: +260 (211) 220707 or 238709
Accordingly, investors in Zambeef Products PLC are advised to exercise caution when trading in the Company's shares and should seek the professional advice of a broker or investment advisor for guidance.
Further information can be found on www.zambeefplc.com
Sponsoring Broker: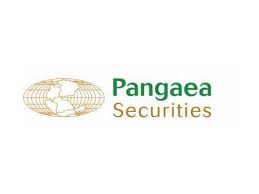 Pangaea Securities Limited
(Member of the Lusaka Stock Exchange)
(Regulated by the Securities and Exchange Commission)
---
Tel: +260 (211) 220 707 or 238 709 / 16 Fax +260 (211) 220 925
Pangaea Office Park, 1st Floor, Great East Road, P.O. Box 30163 Lusaka, Zambia
Issue Date: 9 December 2019
---