ZAMBEEF | Notice for the Annual General Meeting
December 6th, 2019
Notice is hereby given that the 25th Annual General Meeting of Zambeef Products PLC will take place at the Taj Pamodzi Hotel, along Addis Ababa Drive, Lusaka, on Monday, December 30, 2019 at 09:00hrs
AGM Agenda
To read the Notice of the Meeting and confirm that a quorum is present
To read and confirm the minutes of the 24th Annual General Meeting held on December 18, 2018.
Consider any matters arising from the minutes
To receive the report of the Directors, The Auditors report and the Financial Statements for the year ended September 30, 2019 (Resolution 1)
To re-appoint Grant Thornton (Zambia) as Auditors for 2019/2020 and authorize the Directors to fix their remuneration. (Resolution 2)
To ratify the appointments of the following as Directors:
Michael Mundashi Non-Executive Director (Resolution 3)
Walter Roodt Executive Director (Resolution 4)
Faith Mukutu Executive Director (Resolution 5)
In terms of the Companies Act, David Osborne retires but is eligible to offer himself for re-election (Resolution 6).
That pursuant to section 27 of the Companies Act, number 10 of 2017, the amended articles of association of the Company tabled at the meeting (new Articles), be adopted as articles of association of the Company. Further that the New Articles shall be effective from the date of the Annual General Meeting. (Special Resolution 1)
To Consider any competent business of which due notice has been given.
By order of the Board, Danny Museteka, Company Secretary
Note: A Member is entitled to appoint one or more proxies to attend, speak and vote in his or her stead. A proxy need not be a member of the Company. Proxies must be lodged at the registered office of the Company at least 48 hours before the time fixed for the meeting.
For further information, please contact:
Zambeef Products plc
Francis Grogan, Chief Executive Officer
Tel: +260 (0) 211 369003
Pangaea Securities
Tidale Mwale
Wendy Tembo
Tel: +260 (0) 211 220 707
Sponsoring Broker: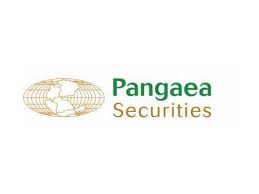 Pangaea Securities Limited
(Member of the Lusaka Stock Exchange)
(Regulated by the Securities and Exchange Commission)
---
Tel: +260 (211) 220 707 or 238 709 / 16 Fax +260 (211) 220 925
Pangaea Office Park, 1st Floor, Great East Road, P.O. Box 30163 Lusaka, Zambia
Issue Date: 5 December 2019